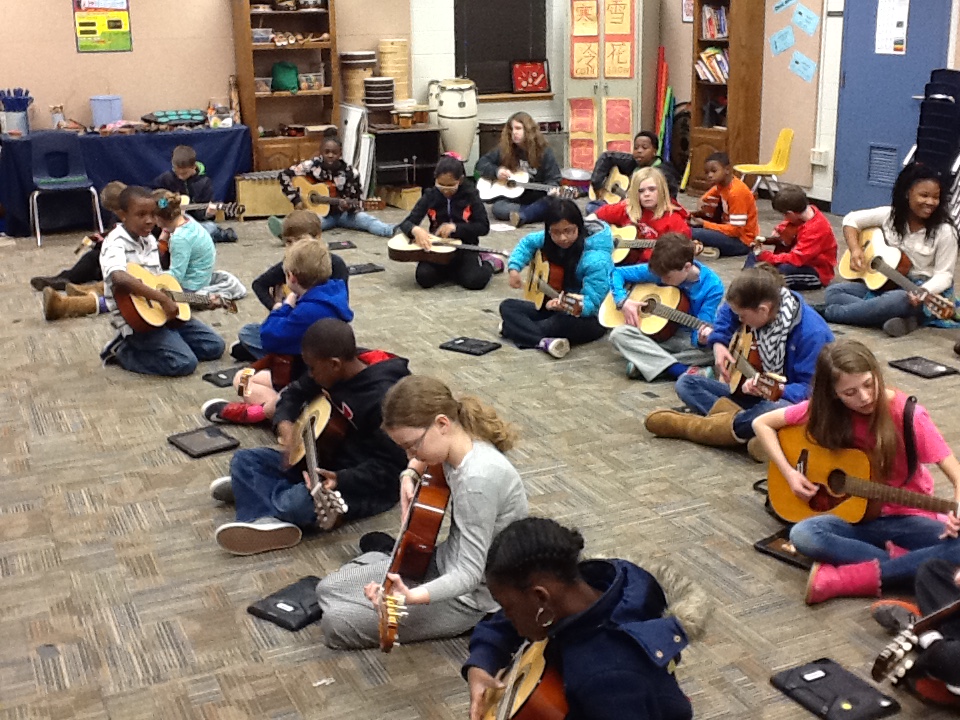 Music Teacher, Eirik Shevy, has enjoyed seeing his students learn on new instructions purchased with education grant money.
Guitars – Students have been very excited about starting this unit of study. 4th & 5th grade classes are practicing diligently to prepare for spring shows.
Boomwhackers – "Twinkle, Twinkle" never sounded so good! 3rd graders will be thumping a few variations of this piece for their April concert.